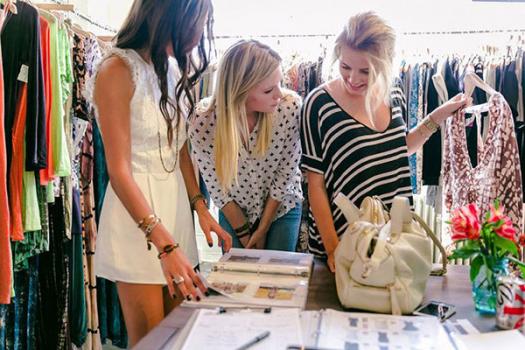 Fashion buyers have to travel to different places frequently, pay attention to the latest fashion trend, purchase all sorts of clothes, hats, shoes, jewelry items and conduct business transactions with different commercial organizations and clothes suppliers. It is an occupation a large number of people want to have. What does it take to be a qualified buyer in clothing industry?
A majority of students majoring in costume design aim to become a biutiful oficial after graduation; however, many of them realize that it is the fashion buyer that plays a crucial role in the research and development process of clothing products. It is an ideal occupation second only to costume designer to some extent.
First, buyers in fashion industry must possess a strong sense of fashion. This is the most fundamental prerequisite in being a qaulified buyer in clothing industry. Generally speaking, world reputable clothing brands have cultivated a large number of experienced fashion buyers who are able to create fashion trend for others to follow.
Second, buyers in clothing industry must have the ability to conduct accurate market analysis. People from different age groups pursue different styles of fashion items. People in western countries attach more favor to simple styled clothes while people from oriental countries tend to like colorful clothes more. Therefore, buyers are expected to be objective when conducting apparel merchandising.
Third, buyers should have the capability to predict correctly future fashion trend. Traveling to different parts of the world to visit world-class fashion weeks is a significant channel through which fashion buyers could be inspired to predict the next popular fashion trend. The fashion buyers of Zara will return relevant feedbacks to the headquarters of the company on a daily basis so that the company could adjust in time the styles of the clothing items to win a larger market share.
Fourth, buyers must possess desirable physical strength and mental endurance. This job looks like a decent occupation, but its actual workload is considerably enormous. Buyers usually have no choice but fly frequently to different places, select clothing items, conduct business negotiation and communicate with relevant parties. A majority of people working in this industry are generally under high pressure.